By Sofia McLaren
Angela Weaver is the Fine and Performing Arts Librarian at the University of Puget Sound (UPS) who was hired at the beginning of the 2019-2020 academic school year. On campus, she is in charge of library services for African American Studies, Art and Art History, Classics, Music, and Theatre Arts. She is also the only African American Librarian on the UPS campus making her arrival here very significant. I had the privilege of interviewing Angela Weaver about her life before UPS and while at UPS so far, as well as the things she enjoys outside of her professional environment.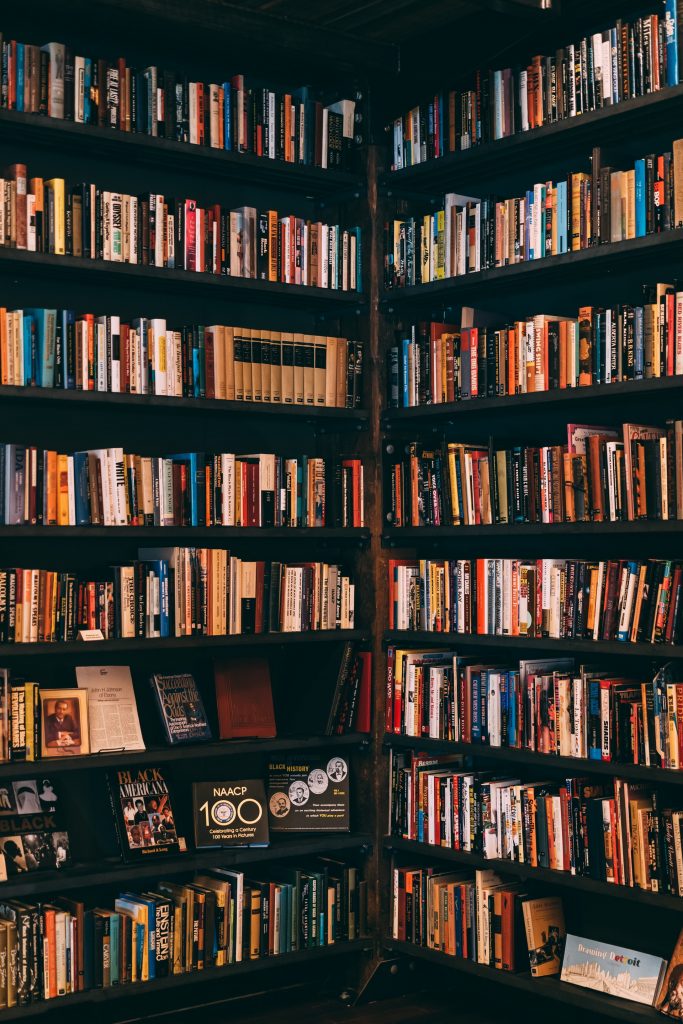 When I asked Angela if she had always wanted to be a librarian she laughed and told me that, when she began her academic journey, she didn't know that she was going to be a librarian. She went to undergrad at Duke University in North Carolina and majored in Psychology with a minor in English, thinking that she would become a psychologist. However, during her four years at Duke she worked in the library. When she graduated, she was still working in the library and decided to go to library school, but actually ended up going to graduate school at the University of California in San Diego for play writing, another passion of hers. However, with a practical mindset she knew as soon as she graduated that she would go to library school instead of struggling to make a living through playwriting. Library school at Rutgers University in New Jersey would allow her to combine her love for libraries and drama by becoming a drama librarian. New Jersey was a strategic move on her part, allowing her to intern in New York City, "Theatre central." Her dream job in the beginning was becoming an archivist for the New York Public Library (NYPL) for the performing arts, where she interned during library school. During the highlight of her internship at NYPL, she had the opportunity to process an archival collection belonging to a playwright and screenwriter who wrote for the Marx brothers movies and also testified during the House Un-American Activities trials.
Despite her idea of being an archivist, she ended up becoming a research librarian and working for different universities, always with a concentration in the performing arts. The first university that Angela worked for was the University of Mississippi in Oxford Mississippi, "where there is nothing else except for the University of Mississippi and William Faulkner's House," according to Angela. Preceding her time at UPS, she was the head of the drama and art libraries at the University of Washington (UW) in Seattle starting in 2004. The commute from Tacoma to Seattle was a "nightmare" compared to what it had been when she lived in Federal Way. Luckily, she was able to give up the long commute by coming to UPS. She heard about the job at UPS because the head of the UPS Library, Jane Carlin, sent her an email asking if she knew any grad students who were graduating and would be interested in the job. Angela responded saying, "I don't know any grad students, but me! I live in Tacoma, this would be great." She wasn't looking for a job, but this one came right to her, and she couldn't pass up the offer. Her commute went from 2 and a half hours a day to about 20 minutes a day, she told me, laughing.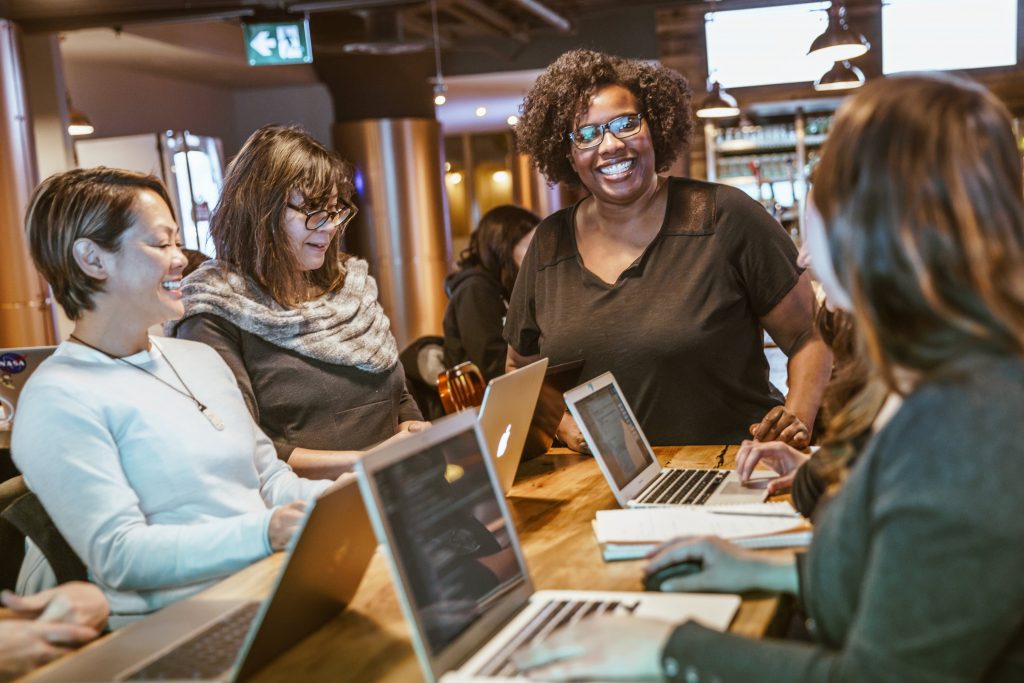 I asked Angela about the differences that she has noticed from working at a larger, public institution and now working at a smaller, liberal arts university. One of the first things that stood out to her was that, despite the fact that she was the head of two different department libraries and in the buildings that housed others working for the department, she, "still had met more people here at UPS than at UW," within a week of arriving on campus. After a week of being at UPS, she had met all of the Classics professors who were on campus for the fall semester, a number of the music faculty, at least two of the African American Studies (AFAM) professors, as well as faculty in the Art department. Angela was shocked that within a month she had met a significant amount of faculty, as well as students, and she had not simply met students once, but had been able to recognize them in multiple different settings. She remarked about how, at UW, there were so many students, "even the ones in drama that [she] saw more often, [she] could remember their faces but didn't remember their names because there were so many and [she] didn't really get to talk to them." She talked to me about how she admires the level of engagement here. It's, "better because it's so much smaller and [the librarians] are so much more involved with the classes."
With the level of engagement being different, there have had to be some adjustments from how Angela was used to doing things at UW; she teaches a lot more classes at UPS and is more involved on a class level. While working at UW, she was used to only teaching about two to three classes each year, and at UPS she teaches about 15 or 16 per semester. She has really enjoyed working with students individually on their projects and getting to delve deeper into topics that students are excited about.
Angela has also been pleasantly surprised at how much she has enjoyed working with the Music department. Having no training as a music librarian and not being a musician herself, she was slightly nervous about having to work with the Music department and the prospect of disappointing them since she had no background in music. In the interview she said with a smile, "I like music, but I've never studied music." However, she followed that up by saying that working with the music classes has been really fun, and that the students have had some really unique and interesting projects. Angela has particularly enjoyed working with the newly hired ethnomusicologist, Dr. Ameera Nimjee and her classes such as World Music and Women in Music. Recently, Angela helped teach a podcasting class, showing them how to create podcasts that incorporate the research they had done. Another professor, Dr. Gwynne Brown, focused on American Spiritual Music, which Angela also had a lot of fun with. She talked about what a welcome surprise it was to go in and discover the creativity surrounding projects, stating that, "they [the students] have really interesting topics and that it's not just Beethoven, Bach, or Brahms, but music that [she] actually know[s] something about and enjoy[s]." Many of the projects touched on other interests of hers, such as playwriting, because some students were tasked with writing their own plays and pieces of music instead of just writing a paper.

Angela has gotten involved in other ways on campus, besides her role in the library. She reached out to Ellen Peters, the Associate Provost for Institutional Research and Uchenna Baker, the Vice President for Student Affairs and Dean of Students, to talk about student retention on campus after having read the report that UPS sent out. Angela was disheartened that there were so many students who don't feel like they belonged at UPS, and Angela said, "being a student of color who went to a private, predominantly white university, I kind of understood how they feel," even though her own experience had been much different because she had found a sense of belonging at Duke. Prior to the COVID-19 pandemic that sent us all off campus, Angela got involved with a group called the Student of Color Community Initiative (SOCCI), a task force trying to establish first-year housing for students of color. Unfortunately she was only able to attend one meeting before Spring Break and the switch to online school, but she is hoping they will reconvene in the summer or fall to think about their next steps. Angela was really grateful for the opportunity to work with undergraduate students Christina Mills '22, Becca Lumbantobing '21, Mara Henderson '20, and Colin Noble '19 on this initiative that they had worked so hard to create. She raved about the, "incredible 20 plus page report," that they had written to go along with the initiative they created.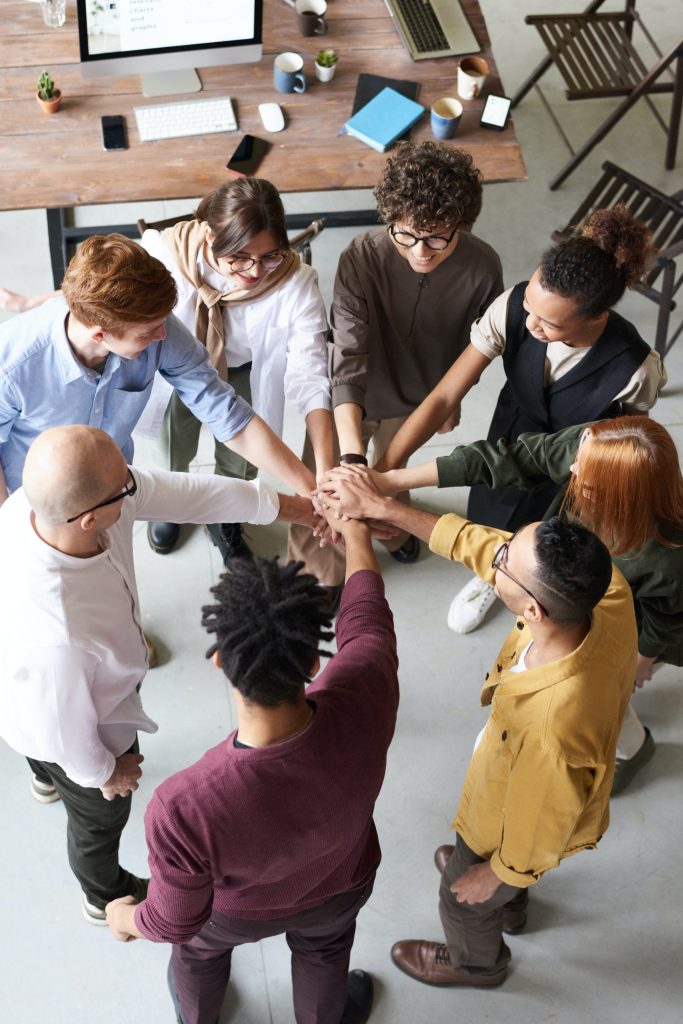 As I continued to talk with Angela about her time at UPS, I was interested in discovering how accepted Angela has felt on the UPS campus and in the library being the first and only African American librarian at UPS. She responded saying that, "librarianship is a pretty liberal profession full of mostly women," so she has felt accepted. However, she did tell me that, "the profession as a whole has a problem attracting librarians from underrepresented groups," something of which I was completely unaware. As a result, Angela herself has been involved in programs and leadership institutes for librarians from underrepresented groups and is currently mentoring a grad student who is a member of an underrepresented group as part of a program. She laughed and told me that, "librarianship as a whole has been trying to improve its diversity because it knows it has a problem." Therefore, she explained that everywhere she has gone as a librarian it's been a similar situation, with one or two African American librarians. She noted that, when she arrived on campus at UW there was one African American librarian, but when she left there were several more who had been added to the team. Again, she emphasized that it is always that way in libraries, assuring me that, "UPS is not unique in that way." Angela Weaver is well practiced in the art of, "coming in and being like, ok I'm here!" She also told me that, surprisingly, the University of Mississippi was the place she has been with the most diversity.
Lynn Nottage

Caryl Churchill

Suzan-Lori Parks
Closing out the interview, I asked Angela about some of her favorite things and favorite pastimes. When I asked about her favorite play, she said, "it changes all the time," and instead listed her favorite playwrights: Suzan-Lori Parks, Caryl Churchill, Sarah Kane, Jose Rivera, and Lynn Nottage. She also shared with me that she used to run a group called Women of Color, Women of Words, as well as head a website as a graduate student project while at Rutgers. Angela graduated from graduate school in 1996, right as the internet was just starting. She had a class on creating websites, and she decided to create a website dedicated to female playwrights of color. The website included, "different biographical information about the playwrights, their plays, where to find them, how to purchase copies, which anthologies had their works, and critical resources around the different plays." The website is no longer active, but while it was still up and running, many professors had reached out about how helpful the site had been while teaching their students because there hadn't been as many resources as there are now when it came to learning about diverse women playwrights. The e-group that she started still exists on yahoo, but is not very active today, however during its active time even Lynn Nottage, one of Angela's favorite playwrights, had joined the group.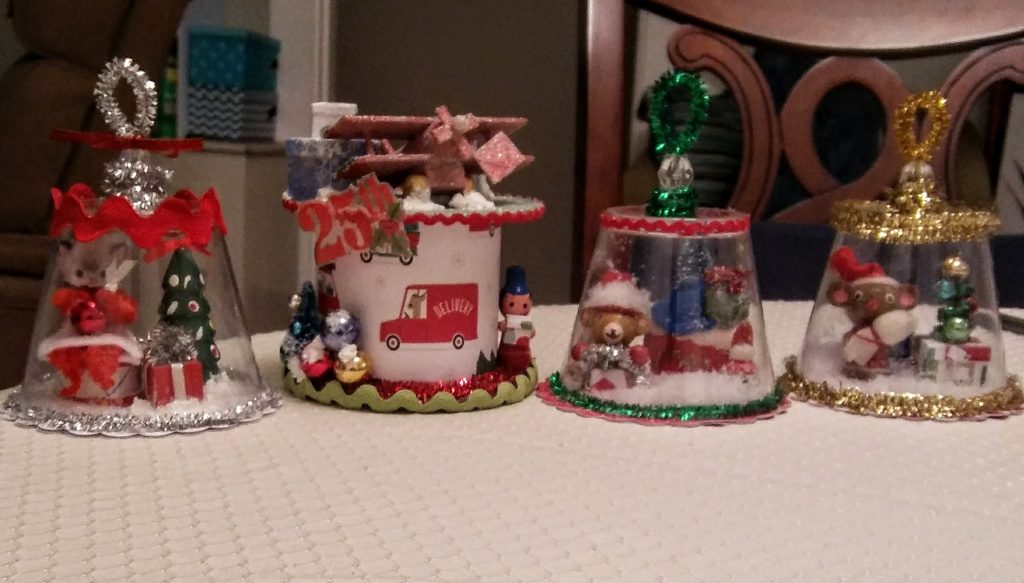 Now, Angela Weaver is working from home like many of us, but she is still busy teaching classes and attending meetings. However, she is also passing the time by listening to lots of Prince and doing Christmas crafts because she starts early and has a theme for each year. She jokingly told me that she, "will be finished with Christmas this year by the end of summer." She makes Putz houses, which used to be very popular in the 50's, and her theme for Christmas this year is vintage, while last year's theme was Marie Antoinette, and a past year was 1960's modern Christmas. The Putz houses are made from paper and cardboard, and she has made about 4 so far using 50's architecture. Angela is a wonderfully creative and intelligent woman and an extremely valuable member of the UPS community. We are very grateful she has felt welcome by and happy with the interactions she's had and the projects she's been a part of while at UPS.