Recently, I have been working on being persistently positive. What does this mean, you may ask? Persistently positive is a phrase I like to use to describe a consistent effort by an individual to seek out the good that each day, each moment has to offer. Some days are harder than others, and finding joy may seem unrealistic or even downright impossible. It is in these moments that I need to keep trekking. I need to encourage myself to go outside and go on a walk and smell the flowers and feel the sun on my face, or to do another activity that centers me and brings me back to myself. Starting out is hard every time, but I always am glad that I pushed myself to go on that walk or call a friend or make some beautiful art. Some days joy doesn't come to me, but instead I need to seek it out. I have devised a handy toolbox of tips and tricks to set myself on the path to experiencing peace, joy, and contentment. Some days happiness and positivity feel out of reach, but I believe it is important to still try. This column is a compilation of some coping mechanisms I find most helpful, they help me out of my own head and help me to connect with myself, my body, nature, and my loved ones. I hope that you are able to gain something from my column that brings joy to you. Keep doing the best you can, and be proud of yourself for what you are able to do. You are an absolute star, now and always. <3
Week 3: What do I do with myself?

This is a question I have been asking myself quite a bit lately. Without places to go, people to see, and things to do I have been feeling aimless and I have been missing a purpose, a drive that gets me out of bed and propels me through my day. It feels as if this current state of existence could last forever, and that is not a particularly comforting thought. With so many parts of life out of control I have been working on finding peace in the simple things that I can control. Below is a list of several things that I personally find help me relax in the midst of all the chaos. I hope they serve you, and I hope you are able to find your own kind of peace.
1. Be proud of yourself!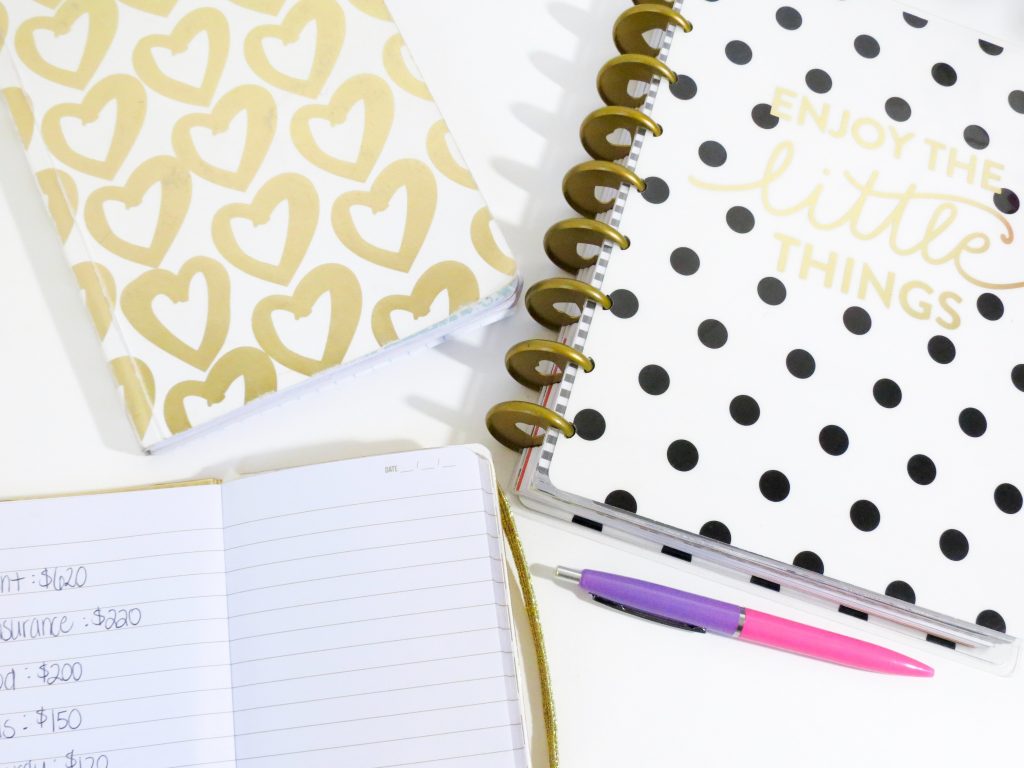 Take some time to think of how far you have come, of everything you have accomplished. Make a list of reasons you are proud of yourself. Even though things may be pretty stagnant right now, you're still amazing and deserve to be recognized for that.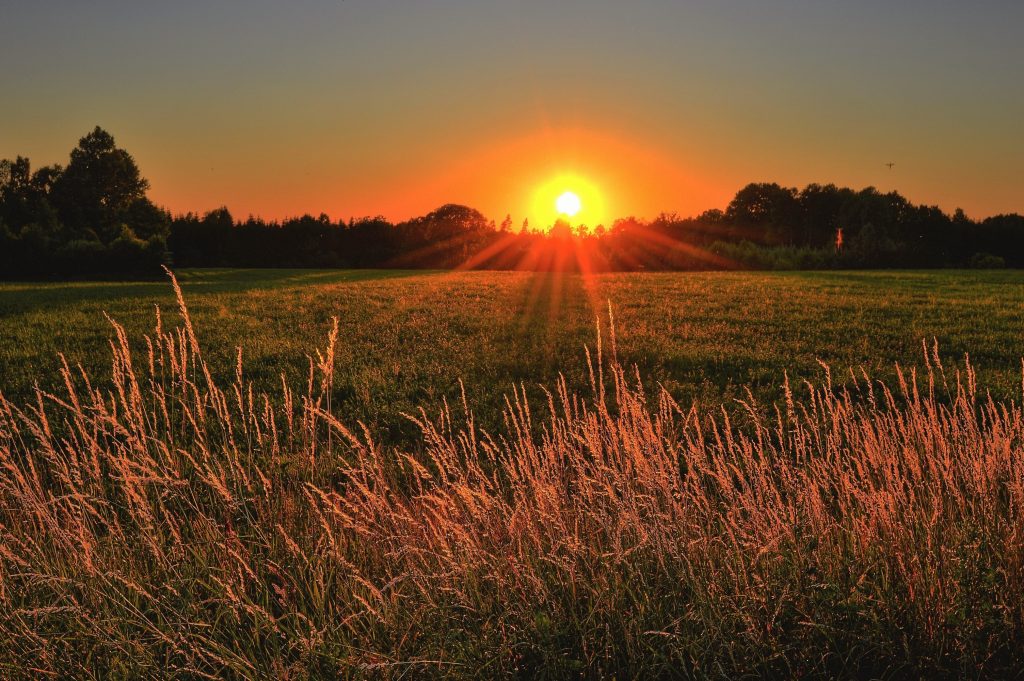 2. Feeling Overwhelmed? 
The following is one of my favorite techniques to ground myself. Take deep breaths, and as you do so think of 5 things you can see, 4 things you can touch, 3 things you can hear, two things you can smell, and one thing you can taste. This helps you to stay centered in your body and your surroundings.


Yoga can be intimidating, but you don't need to be able to balance on your head to enjoy practicing yoga and get the flexibility, strength, and calming benefits. Watch and follow along to a Yoga or workout or exercise video on Youtube (I recommend Yoga with Adriene). Or get the (now free) Down Dog app on your phone which gives you a guided routine and allows you to adjust the specifications of the practice such as length, difficulty level, type of yoga, and music. Or if yoga isn't your speed, take a few minutes to listen to some calming music and stretch out your muscles (maybe even using this simple stretch routine on youtube).
4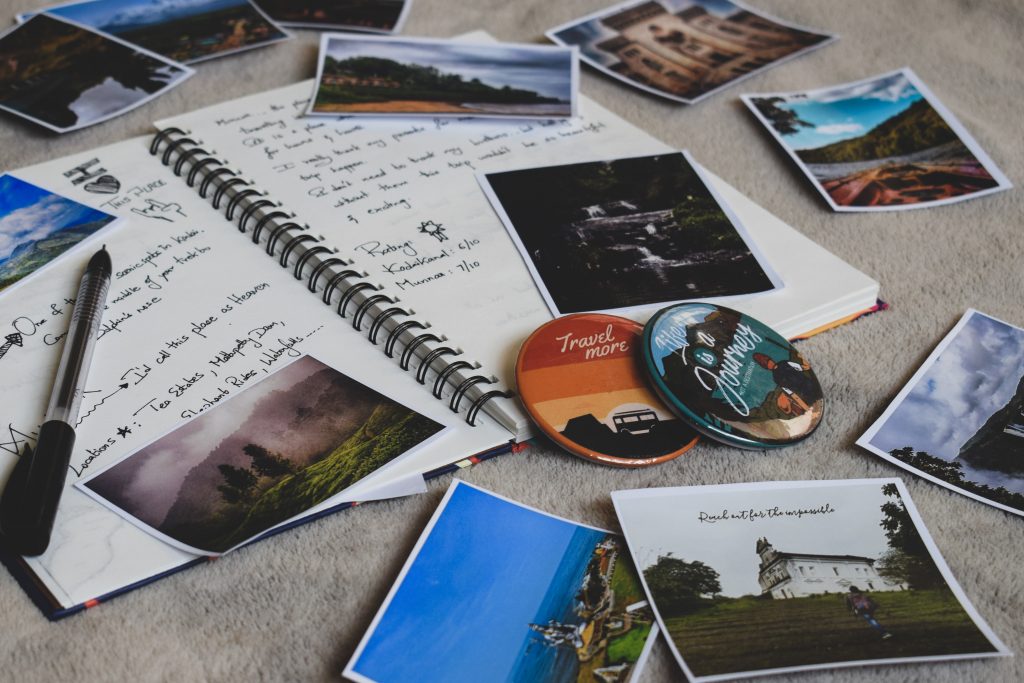 Every day write down 5 happy things. These could be fond memories, something beautiful you saw, something you're looking forward to, or anything that brings you joy. Writing down happy things makes me happy and it helps me reframe my day in a positive light. Plus, whenever you're feeling blue you'll have a whole list of happy things to read to remind you of the good that life has to offer.

Here's my example list of happy things:
I saw a beautiful stray cat on my walk today
Rainbows exist
The feeling of the sun on my skin
I called my best friend today
Hugging a loved one
All of my friends sang happy birthday to me over zoom
Spring flowers are finally blooming!
I dyed my hair red and it is CUTE!
I tried a new recipe and my muffins were beautiful!
I went on a walk today and saw the most beautiful old tree with a fairy village
Week 2: Communication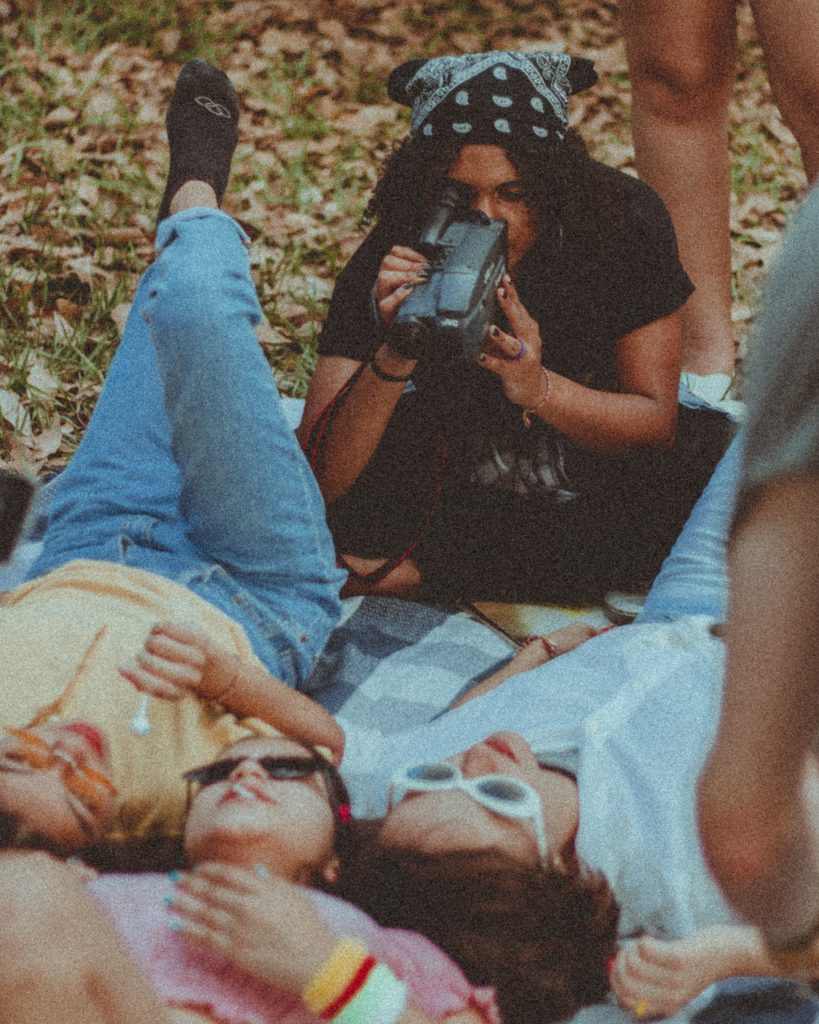 One of the things I've been missing most recently is spending time with my friends and loved ones. I miss being able to give them a hug or even exist in the same space as them. I miss that, but having people I love and whom love me in return is a really, really special thing that I am so grateful for. Even though we may be unable to gather with our communities there are still ways to connect with the people we love and miss to give them our support and help them through these tough times. Below is a list of four ways that I have found to connect with my communities and I hope they are helpful to you.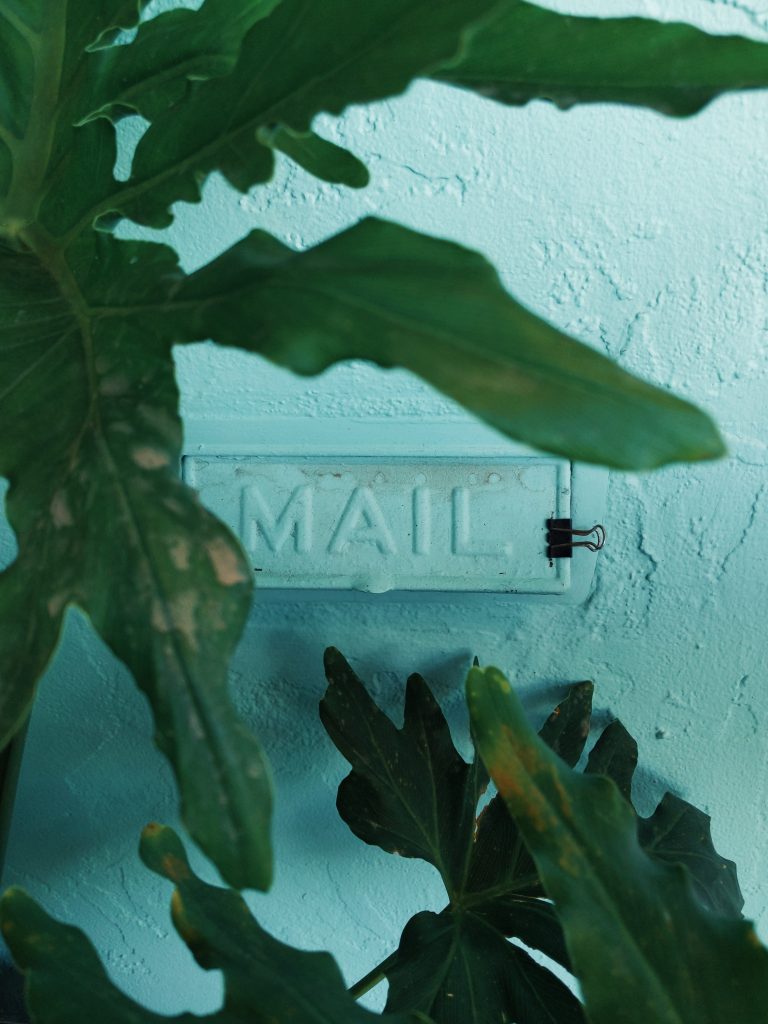 Send a physical letter through the mail to someone or several someone's you care about. Write them a note, include your favorite quote, or a doodle. Spend however little or long you want to on it, whoever receives it will be thrilled to have a little something from you and your letter will be sure to brighten their day. Plus you will be supporting the US Postal Service!
2
2. Text First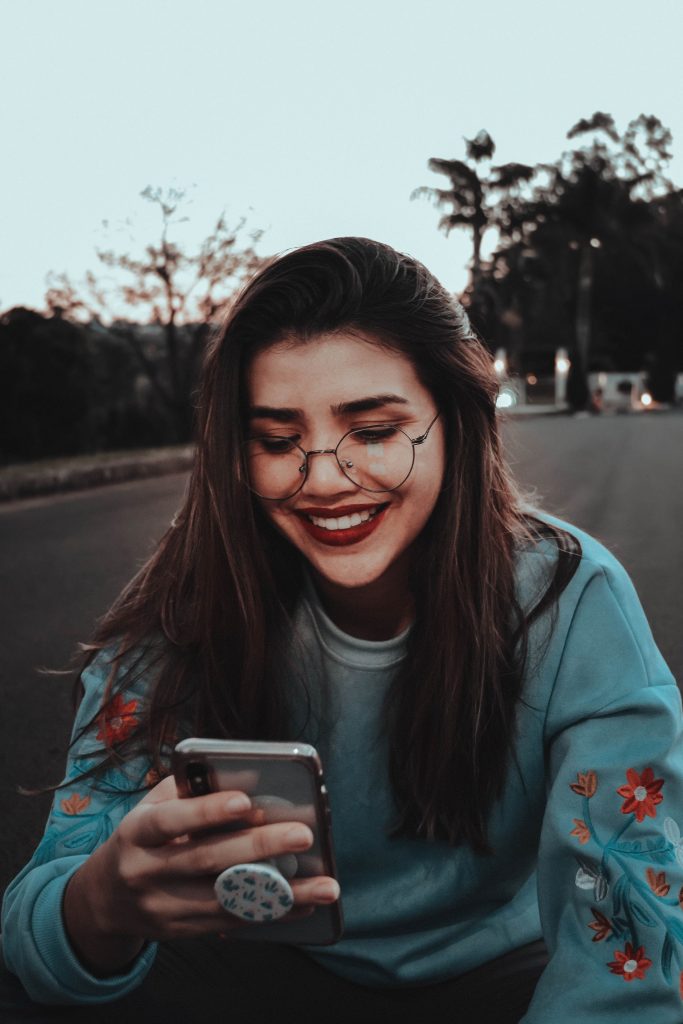 You've already heard this one a million times, but reach out to people you miss and connect with them. I have loved doing activities with my friends virtually and doing so has helped me feel less alone despite everything going on. My sorority has virtual yoga every Saturday where we all tune in via Zoom and watch the same yoga Youtube video and go through a yoga practice at the same time. I've had group movie nights with my friends via netflix party (https://www.netflixparty.com) and virtually celebrated my birthday with my friends over google hangout. I even have virtual lunch dates with my friends. So in the spirit of connecting with loved ones, I invite you to take out your phone right now and text someone you miss. Let them know you're thinking about them, that you miss them, and extend an invitation to facetime or talk on the phone sometime soon. 3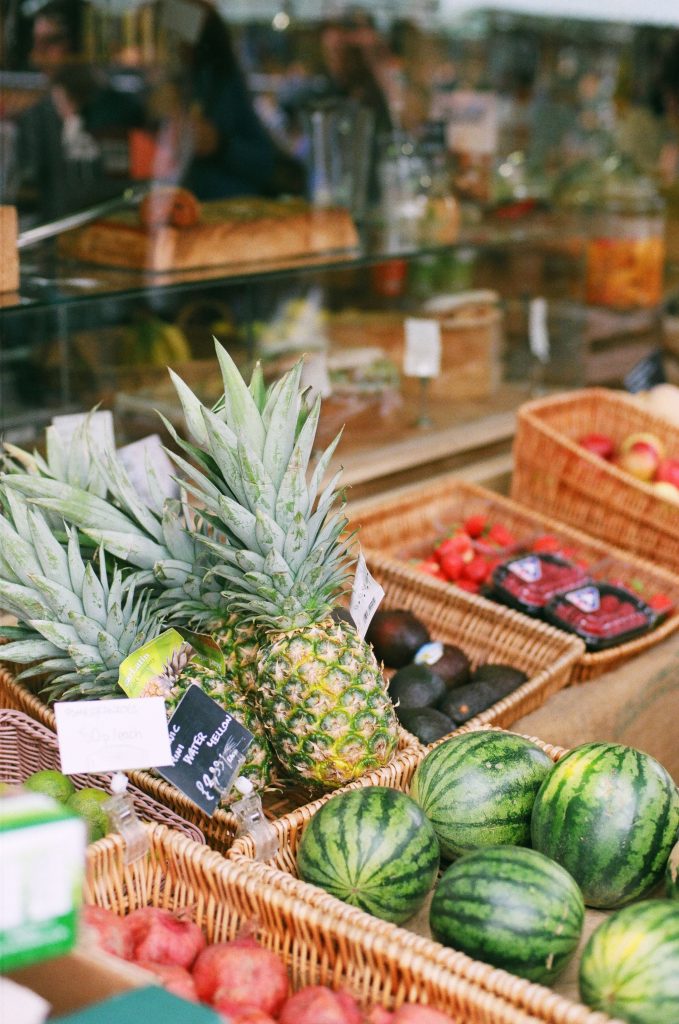 If you're going grocery shopping or to the pharmacy, ask your loved ones (especially elderly or immunocompromised people) who live nearby if they need you to bring them anything. Pick it up and drop it off on their doorstep (while following health/safety and social distance protocols). It is so important to (virtually) show up for our communities, especially now. This is a great time to reach out to an elderly/otherwise vulnerable neighbor or community member and offer your assistance or simply let them know that you care.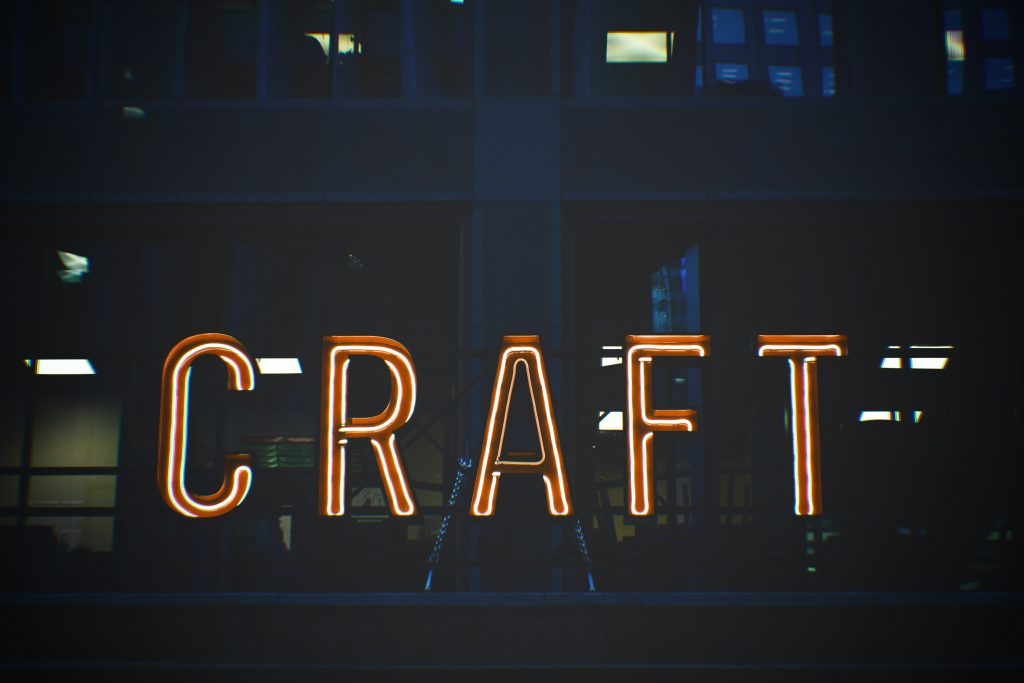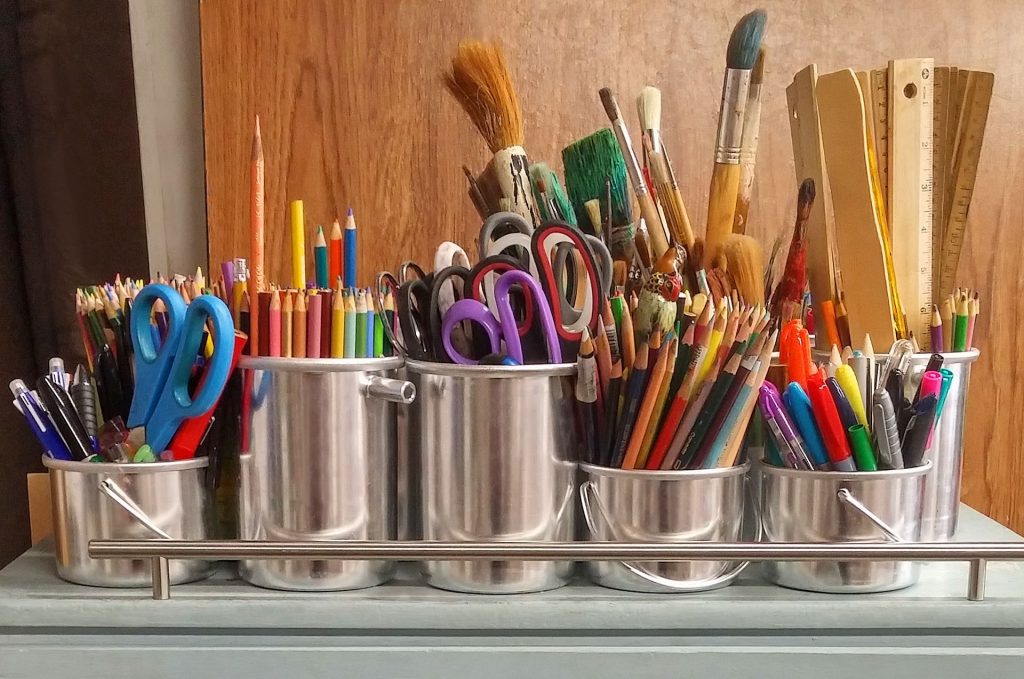 Make crafts, pick a bouquet of flowers from your yard, or make a meal or sweet treat for a loved one and drop it off outside their door to make their day. This is a tangible way to show your love and care, and the recipient of your gift will be absolutely thrilled.

Week 1:
Get Excited; It's Art Time!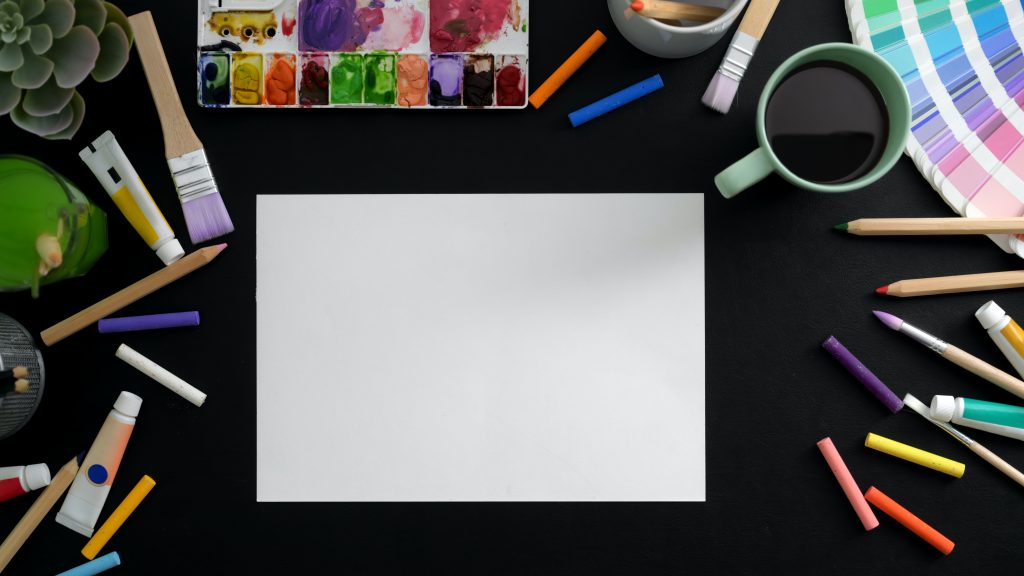 Have you spent so much time with your screen recently that you're worried you and your screen are becoming one entity? Is your sleep schedule so thrown off that you are now fully nocturnal? Is your brain on the verge of melting from lack of stimulation? If you answered yes to any of these slightly dramatic prompts or are just looking for something to do, boy do we have something for you! Gather up whatever materials you have on hand and prepare to create some beautiful new artistic content. Throw away self judgement and any societal pressures that may be stifling your muse and let yourself be as wild and creative as you want to be! Whatever you make, I just know it'll be absolutely gorgeous.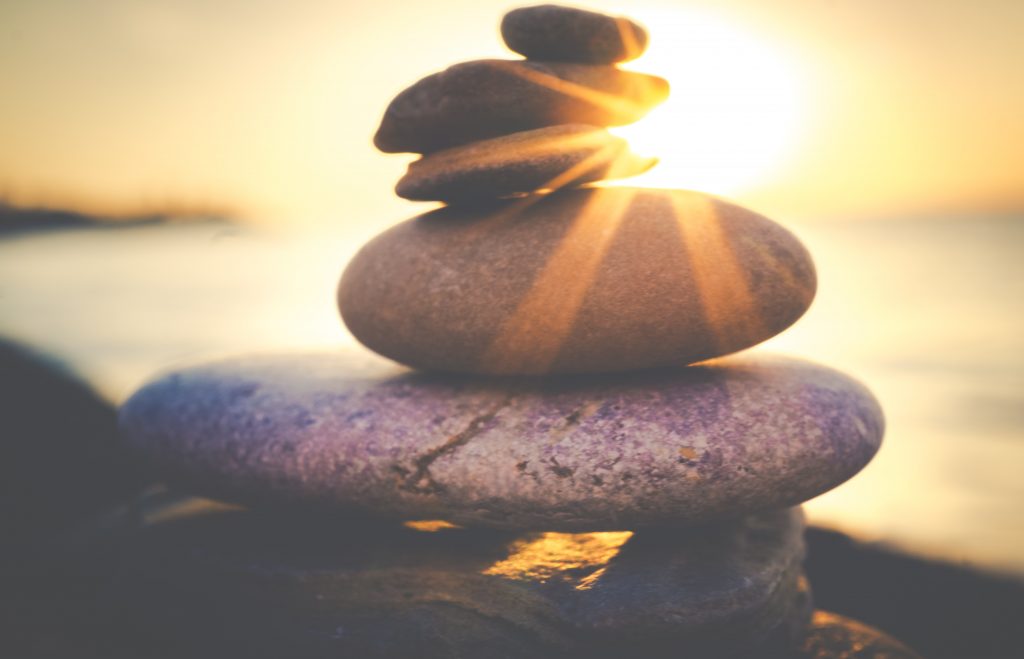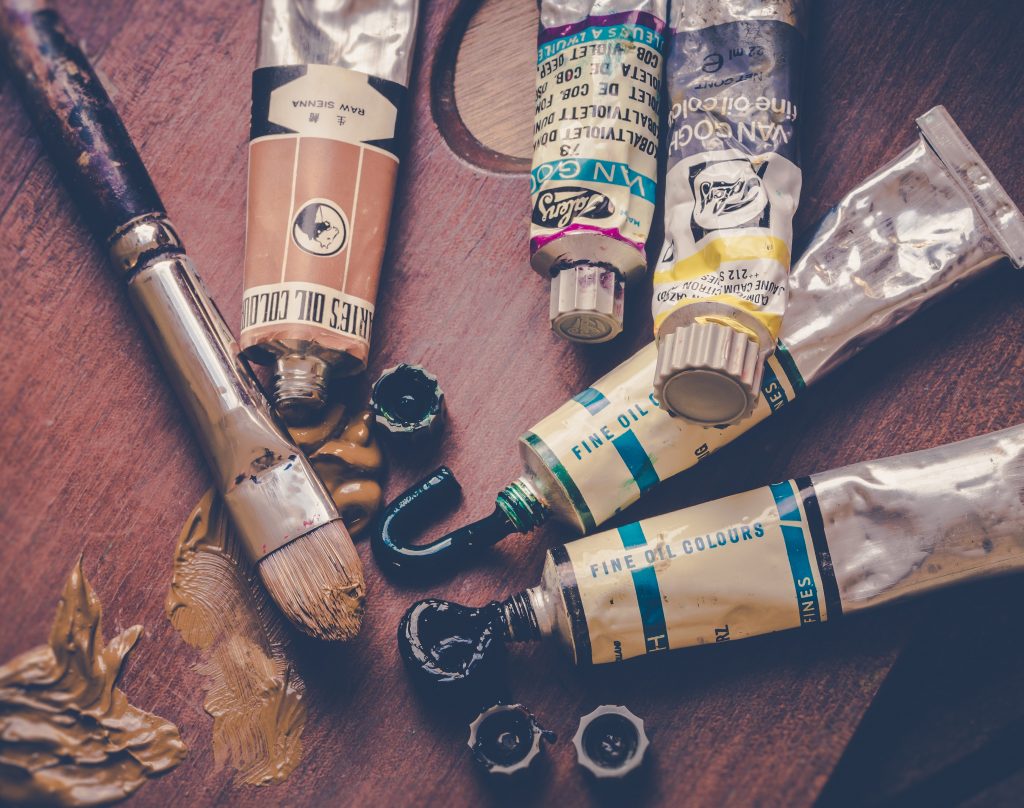 This is one of my favorite projects of all time! All you need is a rock (ideally a rock with a flat surface that is easy to paint/ draw on), paint, paint brushes, and a permanent marker. Then paint on your rock whatever your heart desires! I've painted sunsets, mountains, rainbows, and ombre. After you're through with your painting, add any finishing touches, fun designs, or phrases/ words with your marker. Painting your rock one color than doodling on it or writing inspirational phrases on it is always a winner! Pro tip: If you want the paint to dry faster so you can keep working, use a hair brush! These painted rocks are fun to use to decorate your living spaces, give as gifts, or display on your front porch or in your yard.
2
2. Words On Art!
First, create a beautiful semi neutral background using any medium you have, to write a quote on top of. You could have one solid color, a sunset, a rainbow, colorful stripes, mountains, or anything else your mind can dream up.
Then write your favorite quote over the background with your marker. Also if you're searching for inspiration, the internet has an infinite number of quotes and art of every sort so there's sure to be something that catches your eye.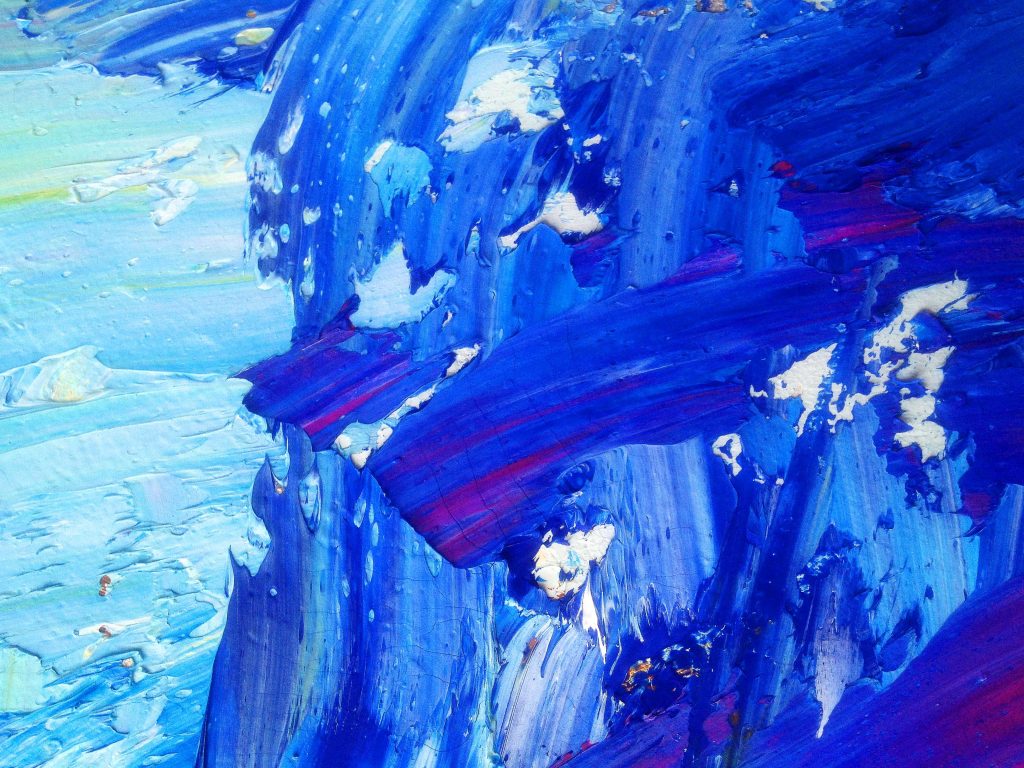 For this project you will need paper (watercolor if you're using watercolor paint), a medium of your choice to create the background (watercolor, colored pencil, etc) and a marker.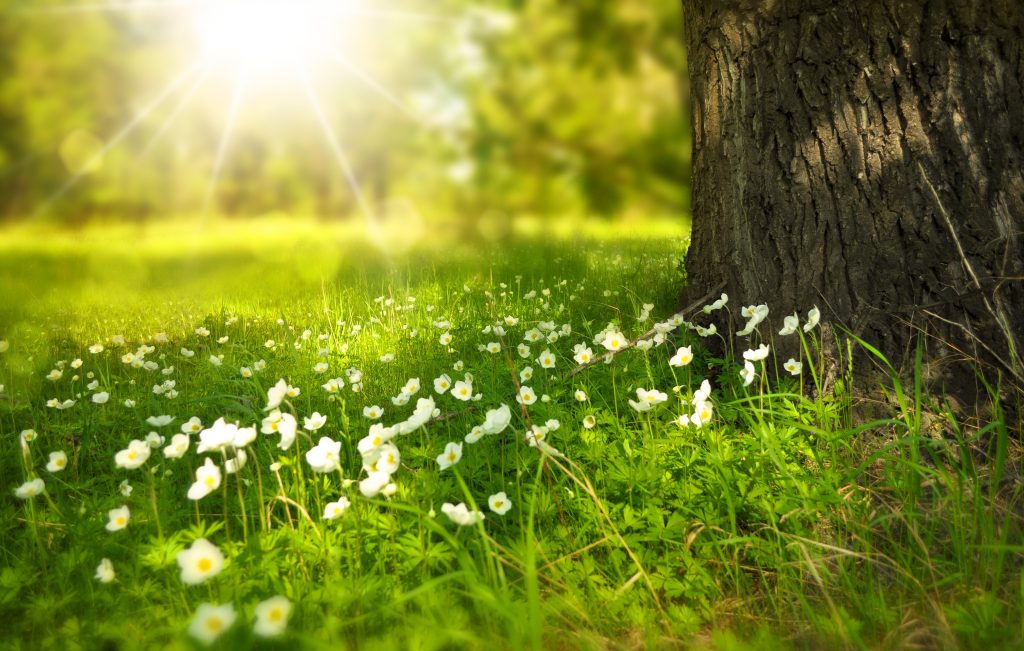 Go on a walk outside (or around your backyard/ front stoop/ whatever you have available), and keep your eyes peeled for beautiful things. The flowers are blooming, the sun is (occasionally) out, the world is truly a beautiful place. Take pictures of your favorite beautiful things, then come home and turn them into art using your photos for reference. For this project use whatever materials you have. Pencils, colored pencils, paint, pens or any sort, markers, and watercolor paint are some examples! Sitting outside or near a window while working on your masterpiece is encouraged!
4. Collage!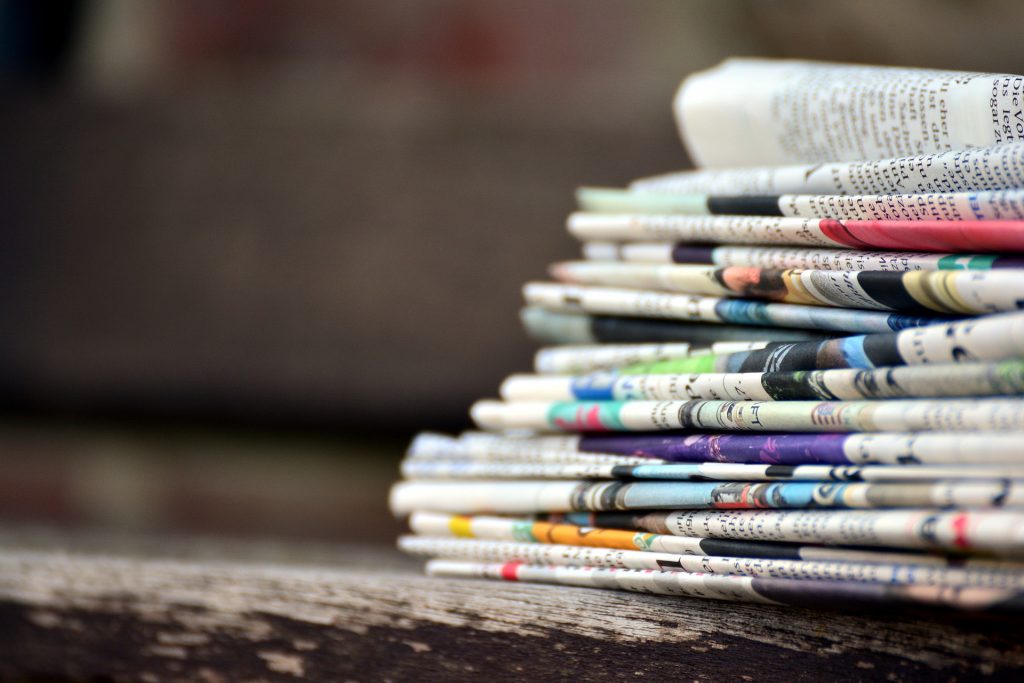 This one is super simple! All you need is glue, a piece of paper, scissors, and magazines/ newspapers assorted funky paper materials. I like to set a mood or theme or color scheme for my collages, but do whatever floats your boat. To collage simply cut out whatever speaks to you and glue it all down on a piece of paper. I like to arrange my cut out materials before gluing them down so I can adjust as needed. Go wild with this, and let your creativity take you where it wants to go. Yay art!5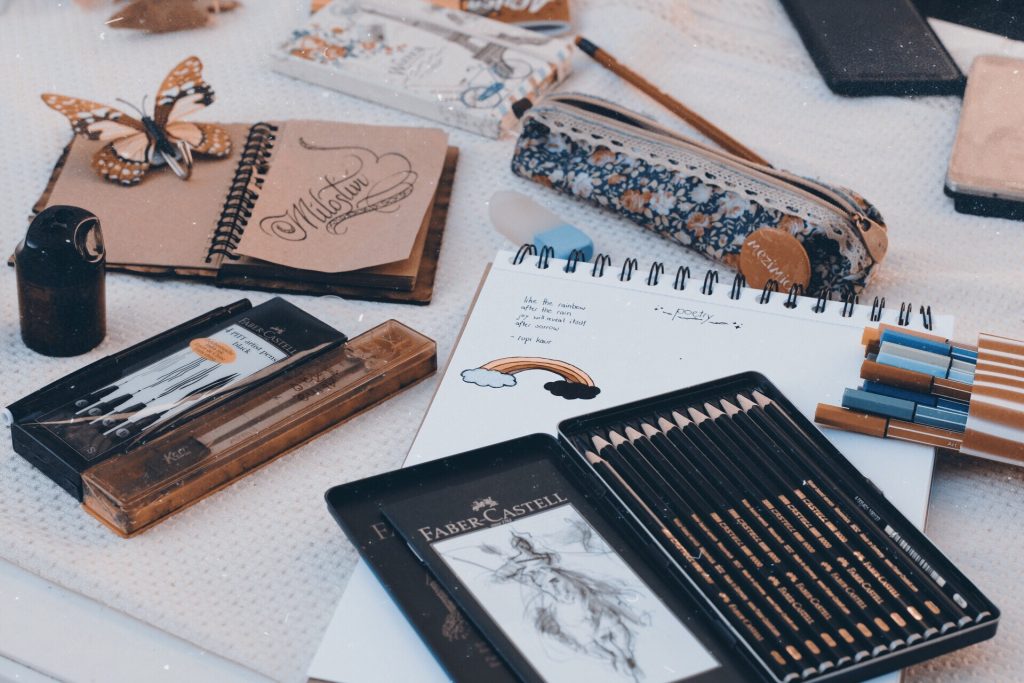 Phone a friend and ask them what your next art subject should be, ideally something wildly random that is not in your immediate vicinity. Then create that subject from imagination if you're really trying to challenge yourself (the results are often hilarious) or look up pictures online. Use whatever materials you have on hand, and have fun with it!
Pro Tips!
Do It Yourself Art Supplies!
Don't have the materials you need to do an art project? Make them yourself with basic things you may have lying around the house!
DIY Glue: https://www.thoughtco.com/homemade-glue-recipes-607826
DIY Paint: https://www.wikihow.com/Make-Your-Own-Paint
Paintbrush Alternatives: Toothpicks, Q-Tips, Sticks, Plastic Forks/Utensils, Bamboo sticks, anything you can find that you aren't afraid to get dirty. This is art so don't be afraid to get creative!
Do Art on Unique Surfaces: Grab a piece of cardboard, a rock, a record, a pair of jeans or a T-shirt, or anything else you have lying around the house and make it art!
Giving Art as Gifts: Not Just for Preschool!
Make something, and give it away as a gift via the mail or to someone in your direct household. Whoever receives it will be thrilled to know you were thinking of them and may even put it up on their fridge!
(Safely) Make Art as a Group!
Gather up some fellow art enthusiasts (whether virtually or with members of your direct household) and do some art together! This is art, so don't be afraid to get creative! Have everyone work on the same project or just do your thing. Then share your art with the group, and see what your talented artist's collective has created.
Everything is Art!
No matter what you create, it is beautiful! There is beauty in the time and energy you put into creating art, the joy and peace of mind you may have felt while working on it, as well as in the finished product. So just go for it! Do your thing, do your best and be proud of yourself and the art you create.