Written by Odhan Mullen '20

Dear Fellow White LGBT People
Do you remember your first Pride? I remember mine. I woke up early, and anxiously watched the sunrise fade from the kitchen window as I packed my lunch for the day ahead. The pressure building in my chest slowed my walk, and I accidentally missed the first train. When I finally arrived at Grand Central Station, I followed a group of twenty-somethings holding cardboard signs and little rainbow flags to the march. I never actually joined the march as I had intended, but seeing the passion and joy of those who marched– unapologetic about being visible with love–was enough. I was enthralled by the parade of glitter and starstruck when several cast members of the Orange Is the New Black passed by.
I also saw signs emblazoned with slogans: "Remember the Stonewall!" "The first pride was a riot!" I Googled "Stonewall" after returning home and read about Marsha P. Johnson and Sylvia Rivera. I didn't realize it at the time how much this new knowledge would change my self-understanding and my relationship with those around me.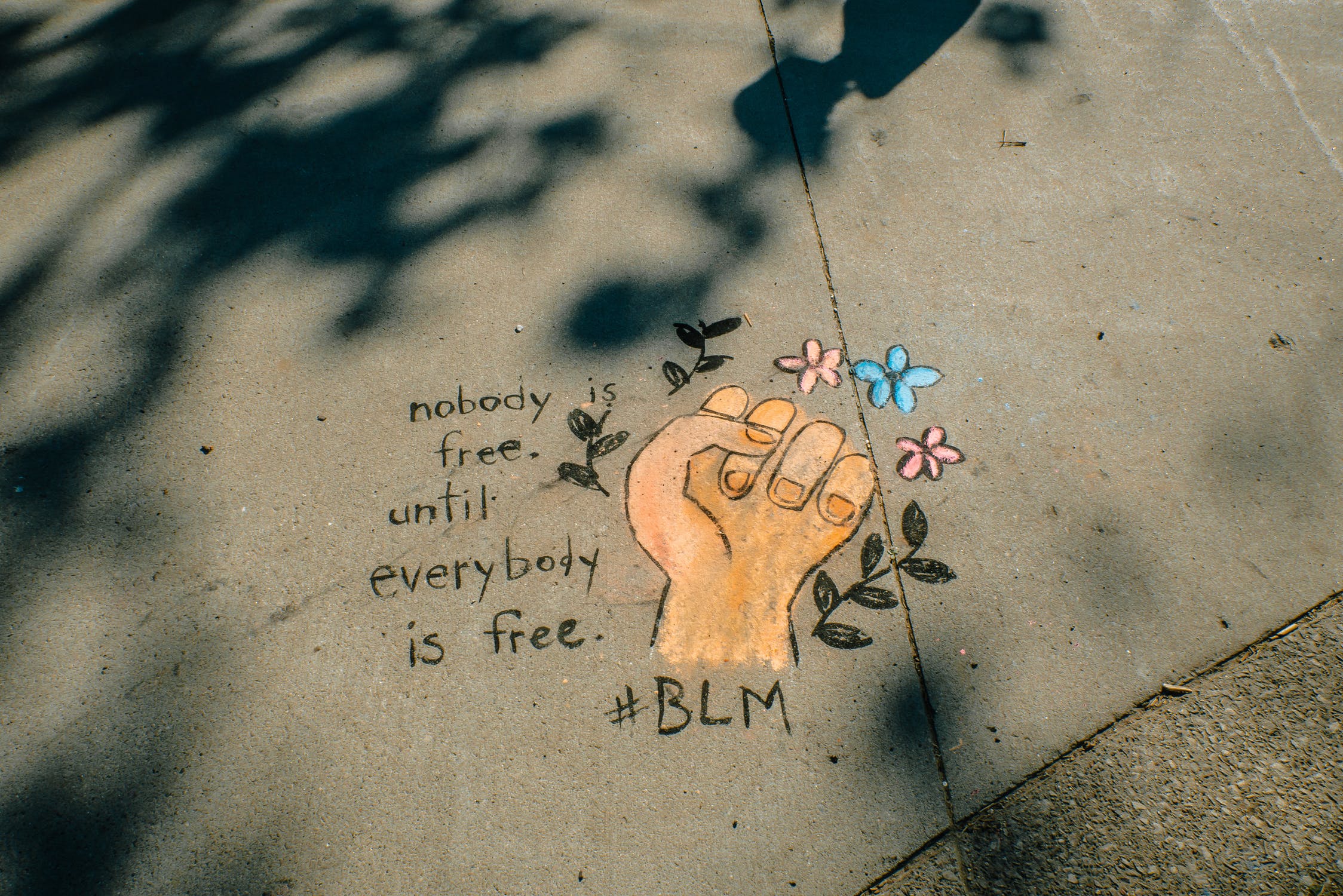 That initial awareness expanded in my first college course in Gender and Queer Studies, which introduced me to a video of Sylvia Rivera, a speech in which she condemned the hypocrisy of gay people who did not advocate for trans people. She spoke to my own feelings of anger toward cisgender gay friends, who perpetuated transphobia and then excused their behavior with "but I'm gay." Listening to Rivera made me realize how deeply those excuses hurt. Watching the video felt like inheriting a legacy of radical love, which extended from Rivera to me to those in my trans community. I felt connected to her because of our similarities. I celebrated her bravery.
At the same time, seeing Rivera in this video made me aware of how much we were different. I was white and upper middle-class. Acknowledging this privilege helped me see her as she was– a Latinx trans woman who had experienced homelessness, and whose intersecting gender, sexuality and race has shaped her vulnerabilities. I began to understand that Sylvia Rivera and Marsha Johnson were courageous because of ways they differed from me. Their activism was not for me, even though I have benefited greatly from their work. Their activism was for and with those standing at the same crossroads of racial, sexual, and gender oppression.
My whiteness has protected me from ever experiencing racism. When the police were targeting Stonewall, they were targeting LGBTQ+ people of color, people with low incomes, and sex workers. The story about Stonewall that I learned at Pride did not teach me about its connections to the Civil Rights movement and the struggle for Black freedom. I realized that the inheritance of radical love is also a debt: Black LGBTQ+ people are why I have been able to change my name, to go on testosterone, to be true to myself. By virtue of my whiteness, queerness is something I can hide. Being Black, on the other hand, does not have an invisibility option. Pride is about envisioning the future and striving for change. It is about being visible.
At Pride marches, I am reminded that community action cannot happen without individual action. This year, I take Pride as a reminder to dig deep into my discomfort. To ask myself: Are you showing up for the community or are you celebrating your white individualism?
This year, we are participating in Black Lives Matter protests as we also celebrate Pride. We should see them in continuity, as the same movement. As a white trans person, it is up to me to let go of my ego and transform my privilege by listening to black leaders and educators. It is because of my white privilege that I can take up this space with my words. At the same time, merely recognizing my privilege is not enough to make tangible change.

Here is my challenge to myself, and to you, fellow white LGBT people:
We must work tangibly to embody the spirit of Stonewall and its inheritance of radical action. We must extend and transform the political agendas that grant some of us the ability to get married, to change our gender on identifying documents, and to benefit from the new employment non-discrimination laws. We must reframe Pride so its legacy does not merely empower some of us to fit into the existing status quo. The legacy of Stonewall challenges all of to change the very systems that require people to fit in in order to prove their worth.
I now understand that to honor those who came before and to continue their activism requires me to become intimately familiar with my whiteness and to challenge the white privilege that drives mainstream LGBTQ agendas. To do so is critical to everyone's liberation. The invocation of Stonewall, at its roots, is a call for LGBTQ militancy, for mutual aid, for supporting ALL of our community.
Yours in the struggle,
Odhan
About the Author:
Odhan Mullen recently graduated from the University of Puget Sound with a double major in History and Gender & Queer Studies. They are interested in public history and they completed an oral history collection with members of Tacoma's LGBT+ community in 2019. They hope to continue to engage in recording oral histories as a way to preserve the histories of underserved communities, particularly focusing on transgender and non-binary lives.