Written by Serena Sevasin
On the afternoon of Sunday, June 7, 2020, Mimi Duncan, Jaylen Antoine and myself (Serena Sevasin) lead a peaceful protest and march for Black lives. As students of the University of Puget Sound (UPS), we began this march and protest right on our own campus. There were a lot of steps we knew we needed to take when we began planning this event, but none of us had any experience organizing something like this, and we felt unsure where to start. Until we emailed the professors of the African American (AFAM) studies program. The night of Tuesday June, 2nd we received our first reply email from Dr. Dexter Gordon with a list of steps to take and people to make contact with. We got right to work, and we were fully supported by the members of AFAM and the Race & Pedagogy Institute (RPI) along the way.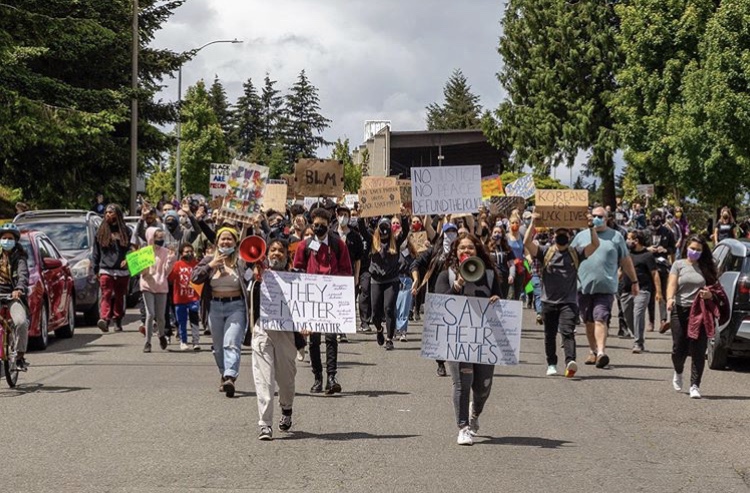 I acknowledge AFAM specifically because of the support of their entire program in our process, but also because of how they have influenced us as students to this point. Personally, becoming a major in African American studies is the best thing I have done for myself, and in return, my community. I immediately refer to my previous experience in my AFAM 399 Public Scholarship course with Dr. LaToya Brackett. In the past spring, going virtual was a bitter and reflective time. I used lots of this spare time both reading and writing, looking more specifically at texts for our class such as On Intellectual Activism by Patricia Hill Collins and Is Everyone Really Equalby Özlem Sensoy and Robin DiAngelo. Both of these texts not only provided me with terminology and theory for my lived experiences, but also encouraged action outside the walls of academia to engage people with these issues. With using these texts as frameworks to approach a public column surrounding identity called Dear Serena, I was able to not only put my experiences into words, but in ways I could create accessible content to masses of people, not just those in the classroom.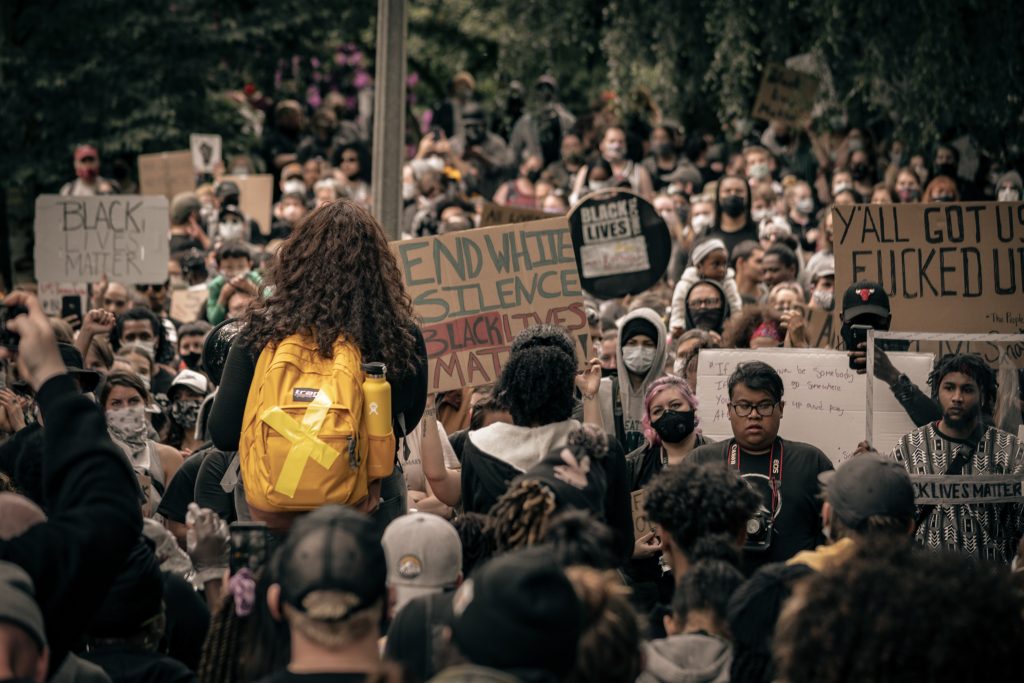 My Public Scholarship course experience this spring connects directly to my experience and leadership this past weekend, and more especially how I executed and processed the events of the protest. The AFAM program has created spaces for me to feel safe sharing my identity, my view, and my humanity with others. And I want to be clear, I have felt solidarity in these spaces long before our planning of the Black Lives Matter protest. Knowing that students are seen, heard, and guided by the leadership of these faculty have made me more confident in my blackness as a student in these spaces at UPS, and as a Black, queer woman in general. Thinking back on this past weekend, there are many "thank yous" to go around: to volunteers, other faculty, community members, and friends.
However, no thank you will ever encompass the gratitude and admiration myself, Mimi, and Jaylen have for the members of AFAM and RPI.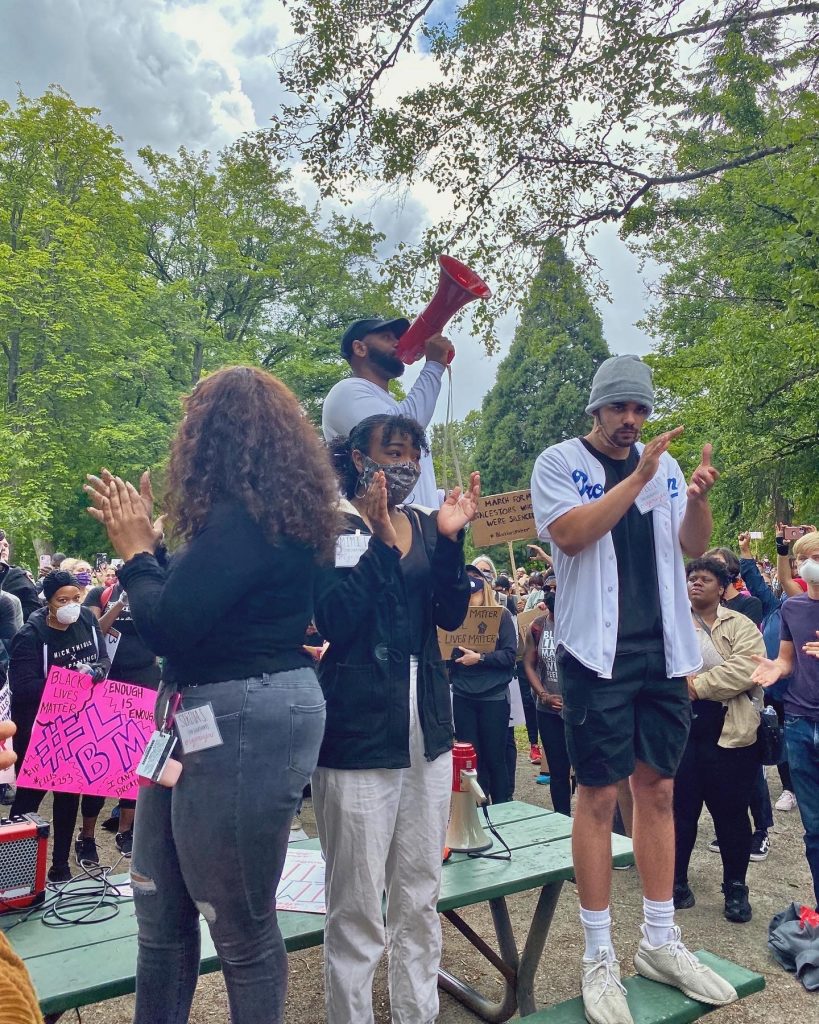 We as organizers can only hope that Black students in the future can find and cultivate this same support for their work as they make their marks on history, fighting their fights, and refusing to stand by. If they have these same leaders and educators with the passion and intentions to guide them, I can happily say they are in good hands.
To the members and faculty of African American Studies and the Race & Pedagogy Institute Leadership Team, thank you. Thank you, thank you, thank you.